Who we are
We are a team of professionals dedicated to designing and manufacturing plastic injection components for a wide range of industries.
Discover Erreka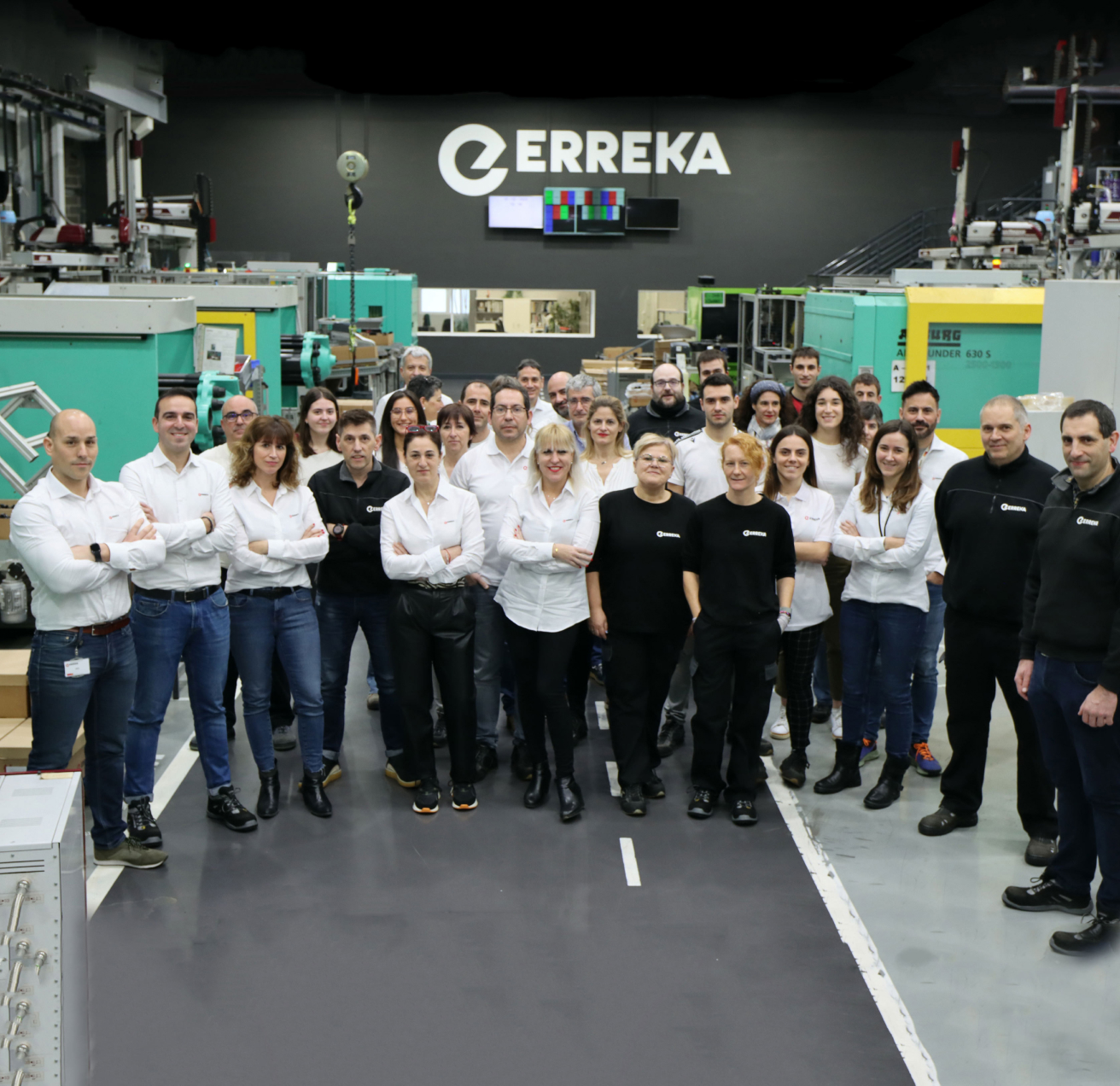 4

Product sites

500

Employees

79

Injection machines

10

QC Machines

54

Years of history
Our organization assumes that low costs and high perfomance in quality and service are given. We are focused on achieving best cost and best performance every time.
We are always ready to be wherever our customers need us to be, with the necessary resources and expertise. And we are eager to share responsibility with our customers for the safety and reliability of mission-critical components. That is what we do.
We help our customers to grow their business. Being the preferred supplier for our customers is our motivation. For that, we are always prepared to:
Meet or exceed customer expectations every time.
Eliminate waste in all forms.
Define excellence in terms of transforming every task into something effective and efficient.
We look to the future knowing that we will be much better tomorrow than we are today, that the work to be done to meet that vision has already begun and that the work left to be done has already been meticulously planned.
In this endeavor, our customer will find Erreka always ready with the right resources, in the right place and with the best performance.
This strategy is essential to Erreka's growth as a world- class manufacturer of precision injection moulded thermoplastic components for the automotive industry.
We are part of the Mondragon group, which allows us to operate in a industrial group that is multi-technological and stable over time.
We are also in contact with the universities around us, not only to attract talent but also to work with them, integrating the best of the future and developing joint projects that help us to diversify our offer and improve our position in the market. Within the automotive market, we actively participate in various automotive clusters which give us the current and future vision as well as trends and knowledge of alliances.